DUE DILIGENCE X
Tophat's Due Diligence X could have protected you from the SolarWinds cyber supply chain breach. It's time to be proactive so this doesn't happen again. Let's talk.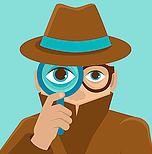 Why would anyone want to be vulnerable to cyber attacks? Since it doesn't look like cyber criminals are going away anytime soon, it's best to be proactive in protecting your business. This is where Second Look X comes into play.
Drones are fun to play with. Drones are also powerful tools utilized by government agencies. Could they be used against us in ways we have not thought of? Tophat Security has created a service to combat those who wish us ill will. Explore Go Fish!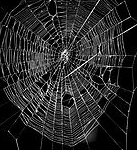 The Dark Web is a mysterious place on the World Wide Web where many professional criminals operate. Buying and selling stolen data is common place on the Dark Web. In an effort to protect your business you'll want to join forces with Tophat Security's Royal Guard.
Security information and event management is a must when trying to thwart cyber crime. If you want real time data to quickly analyze potential threats to your organization then take a look at Tophat Security's SIEM Sensei.
01100010 01101111 01101111
Our Tophat Security team has been helping to protect an infinite amount of people for over 20 years. Our list of satisfied clients is long and continues to grow. When you need help with your IT security, reach out to us, we'll be here. Connect (); to the Future of Cyber Supply Chain Security